Check out our awesome cooking classes at the shop!
Each class is unique, offering various recipes, techniques, tips and tricks. Dave displays his passion for cooking in each of his demonstrations. You are guaranteed to leave with the confidence to re-create the recipes you've learned, as well as an experience to share with your friends and family!
» BYOB, we'll provide the glassware! «
---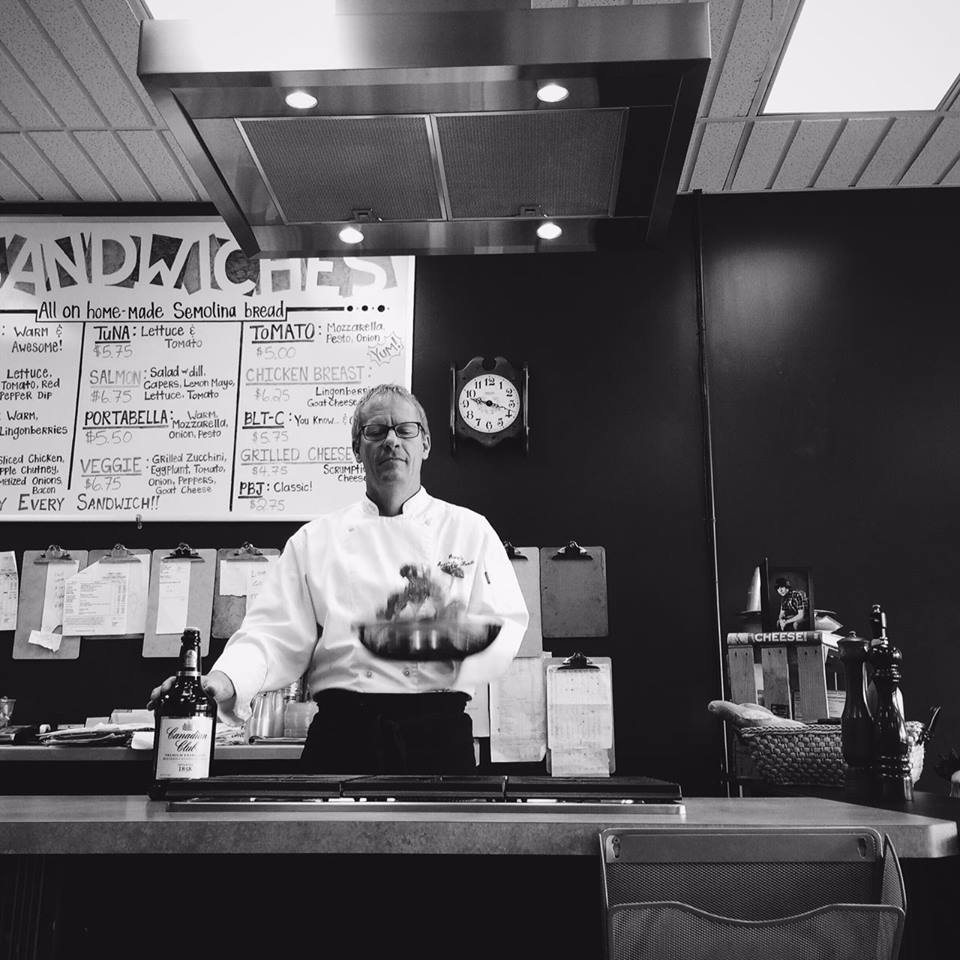 ---
Upcoming Classes at Dave's
World's Best Breakfast
Tuesday, January 14th, 2020 | 6:00pm – 8:00pm | $50
Eggs benedict with chives, Potato frittata, Banana pancakes
Soup Class
Tuesday, February 4th, 2020 | 6:00pm – 8:00pm | $50
Creamy curried carrot, Beet barley, Shrimp bisque
Blind Tasting with Pairings
Tuesday, March 10th, 2020 | 6:00pm – 8:00pm | $50
Don't miss this one! Blind wine tasting with discussion, and foods to go with them! Be a better wine-o
Old School Comfort
Tuesday, April 7th, 2020 | 6:00pm – 8:00pm | $50
Cheese fondue, Caesar salad, Salisbury steak with gravy
Italian: Molto Bene!
Tuesday, April 28th, 2020 | 6:00pm – 8:00pm | $50
Crispy basil polenta, Pork cacciatore, Scallops gremolata
Plated Dinner Party
Tuesday, May 19th, 2020 | 6:00pm – 8:00pm | $50
How to organize a nice custom-plated dinner! Rack of lamb, Mashed potatoes, Roasted acorn squash
Charcuterie
Tuesday, July 14th, 2020 | 6:00pm – 8:00pm | $50
Let's make your cheese tray better! Gravlax, Apricot bites, Goat cheese parfait, Fig chutney
---
Call us today (847) 259-9510
OR
email the shop at davesspecialtyfoods@yahoo.com
with the following details:
-Class you are interested in
-Contact info
-Number of people attending
Classes are to be pre-paid via cash, check, MasterCard or Visa. Space is limited and any cancellation will result in a credit for future classes. Sorry, no monetary refunds. Classes are subject to cancellation and/or menu changes.